Our Mission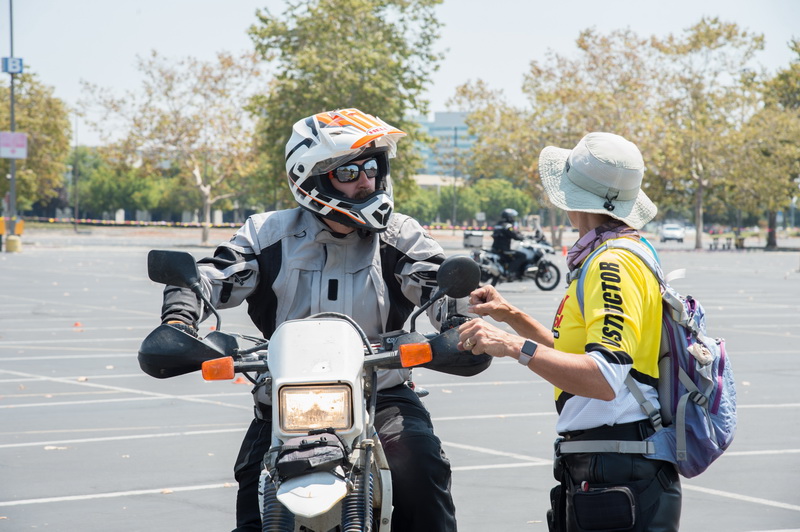 The mission of Total Control Training, Inc. (TCTI) is to reduce crashes, injuries and fatalities through comprehensive educational and behavior-modification modalities.
We foster student learning through state-of-the-art, evidence-based curricula, which are rider-focused and value the student/educator relationship. We are committed to creating and maintaining an orderly, compassionate and encouraging atmosphere. All aspects of the training are optimized to accommodate individual learning styles and to promote a culture of safe riding.
TCTI is dedicated to working with the community in developing safe, responsible, and courteous motorcyclists by nurturing in each of our students the skills, judgment and attitudes associated with a successful life-long riding career.
---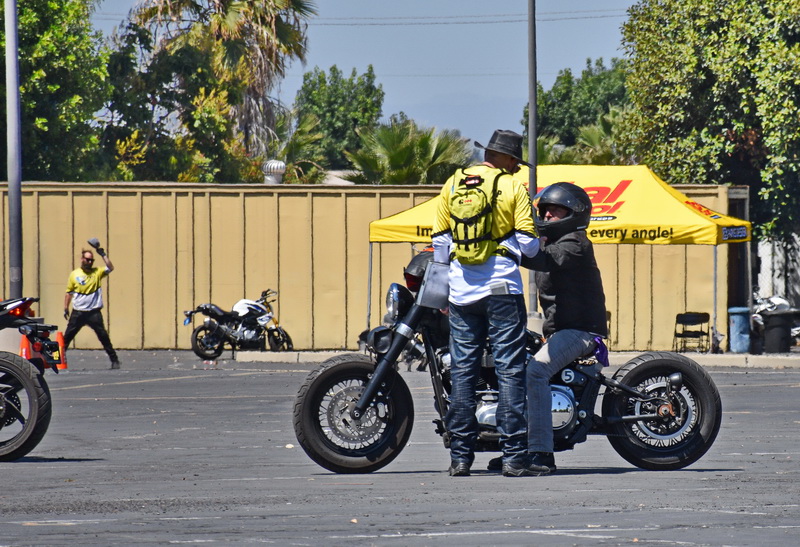 Who We Are
For over 20 years, California-based Total Control Training, Inc. (TCTI) has provided industry leading training as well as contract management for organizations/government entities such as Pennsylvania Department of Transportation, California Highway Patrol, Commandant of the Marine Corps, Safety Division (CMC SD), MCI West, MCI East, MCB Okinawa, MCB Hawaii, MCAS Miramar, Navy Region Southwest, ISCI, Cape Fox Professional Services, Cape Fox Federal Integrators, as well as the Air Force, Army and Army National Guard. Our executive leadership has provided program management and contract oversight on regional, state, and international contracts from several thousand to tens of millions of dollars.
As the curriculum vendor and program manager for the California Motorcyclist Training Program (CMSP), TCTI has literally rewritten the book on changing the culture of safety at the state level. CMSP is the largest beginner motorcycle training program in the nation with TCTI training approximately 55,000 beginner students annually. In its first four years of providing curricula and program management in CA, TCTI reversed the motorcycle fatality trends of the previous five years from a 12.1% year-on-year increase with the previous vendor, to 1.1% year-on-year decrease. In its first year of managing the PAMSP in 2018, the Commonwealth saw a 13% reduction of motorcyclist fatalities.
TCTI is the also largest provider of advanced motorcycle training curricula in North America. Its Total Control Advanced Riding Clinics (TC ARC) and mentorship training are widely used by military, state, civilian and government programs for their mishap reducing technologies. TCTI brings another dimension that is missing from all other Traffic Safety Training curricula. It provides advanced psychological and mechanical training that combines with riding skill development to create smarter riders who make better choices while riding.
TCTI's training is approved DoD-wide for Levels 1-3. Additionally, California, Colorado, Arizona, Minnesota, Virginia, Pennsylvania, Ohio, Texas and the Nevada DLC use its curricula as license waiver programs for all DoD personnel. Many more states are in the process of allowing TCTI curricula as an additional license waiver alternative to MSF or are completely switching over to it. California and Texas also use Total Control Training as a state-approved alternative to traffic school for motorcycle moving violators.
The owner and founder Mr. Lee Parks has been racing since 1984, and won the 2001 WERA National Endurance Series Championship in the Lightweight class. He is a highly sought-after SME and industry consultant on Motorcycle Safety, performing professional development workshops for the State Motorcycle Safety Administrators (SMSA) and many state programs. Mr. Parks is also the author of the international best-selling riding skills book Total Control. Today with TCTI he provides beginner, intermediate and advanced rider training all over the world.
TCTI's State Programs Director Roberta "Bobbie" Carlson came up through the ranks of Motorcycle Safety by being involved in every level of motorcycle training and education, starting in the field just two years after the concept of "motorcycle safety" was started in the United States. Ms. Carlson won a Governor's Award in PA for the first high school motorcycle safety class in the nation. As part of the PAMSP, she became the Central Region Coordinator and later became the Assistant Program Manager; and then the Program Manager, working for Millersville University and PennDOT. In fact, Ms. Carlson has been a part of every winning PAMSP contractor's team since the program's inception, and continues the mission to this day.